Thomas A. Dugan, a 1950 petroleum-engineering graduate of the University of Oklahoma, began a consulting engineering business along with contract lease operations on Feb. 1, 1959, in Farmington, New Mexico.
Phillips Petroleum acquired the Globe Oil unit where Tom was working in Paul's Valley. After completing the Phillips training program, his first permanent assignment was in Rangely, Colorado. In 1952 Phillips transferred him to their Gobernador Camp in New Mexico. Pacific Northwest acquired all of the Phillips properties in the San Juan Basin in 1955; Tom chose to work for Pacific and remain in the Four Corners Area. In 1957 he joined the Val R. Reese Company as a vice president, resigning in 1959 to start his own business.
The first office of the fledgling company was in the front bedroom of their home on Dustin Street and Mary was an important part of the organization. Their son Sherman, who was five at the time, told his friends that Daddy used to have a job!
1960-1969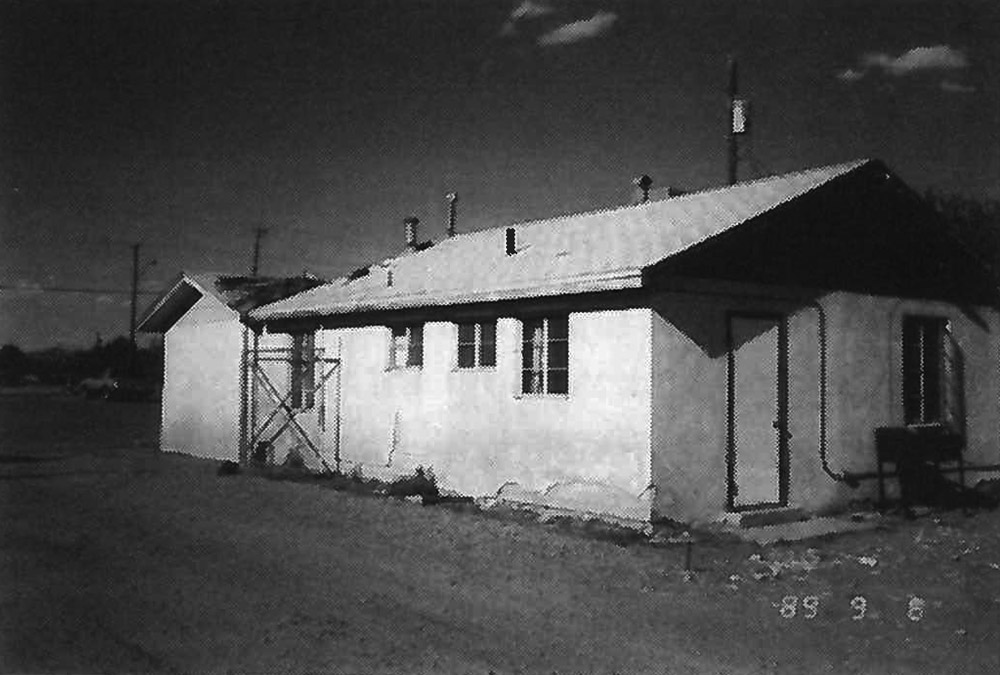 After a year of "officing" at home, with employees and salespeople calling at the house, Mary decided it was time to move the office. They bought property on the Old Bloomfield Highway, which had been a trailer park. There was a small office building on the property; Dugan's company used one side and rented the other to Compass Exploration. As new people were hired, it became increasingly crowded and Compass was asked to move elsewhere; actually getting them moved out was another project!
The consulting business, coupled with the "bread and butter" business of contract pumping, was the main thrust of the company during this decade. A few of the early clients who made this period profitable and enjoyable were John J. Redfern Jr., E.E. Fogelson, and Jerome P. McHugh. The company also engaged in trading used oilfield equipment under the name of Potwin Supply. Long-term, valued employees who went to work for Dugan Production in the 1960s and later became officers of the company were Executive Vice President Jim Jacobs, Vice Presidents Bud Crane and Dorothy Winer.Gerald Williams, Maxine Wheeler, and Charles Hall also became long-standing and esteemed employees in this decade.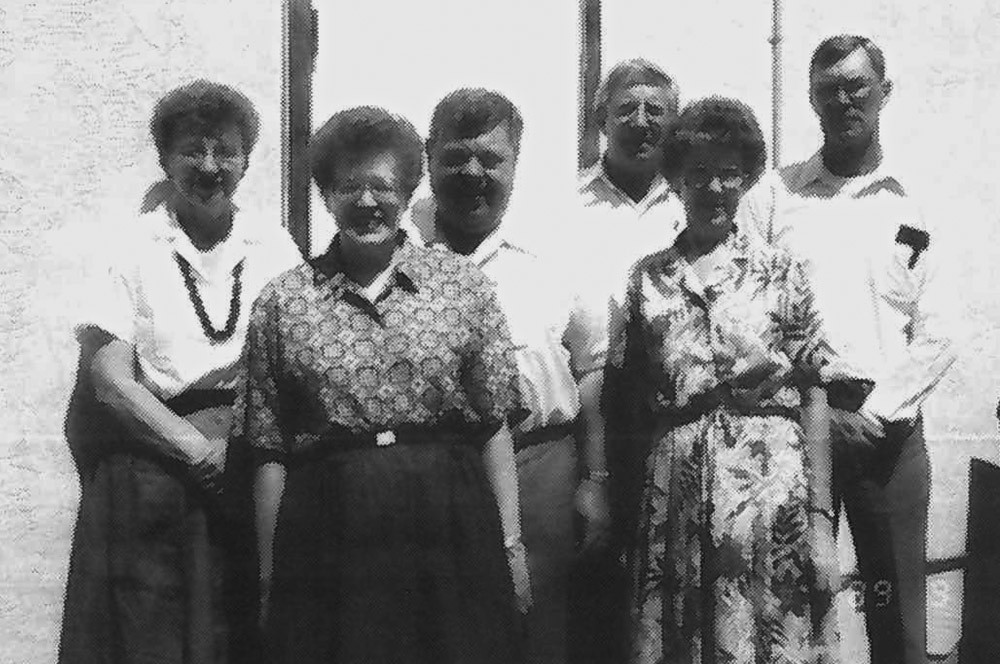 The first wells the new company purchased were being sold by the majors as uneconomical to produce. Tom's bid to purchase these wells was usually what he considered the salvage value of the surface and down-hole equipment. Occasionally Tom and Jim reworked a well to increase production but, more often, they were able to solve the problems and produce them with considerably lower overhead than the previous operators.
1970-1979
Dugan Production ventured into drilling wells for its own account and began acquiring undeveloped leases during these years under the expert guidance of Jim Jacobs, chief geologist. The company discovered the WAW Pictured Cliffs Pool in 1970 and the NIPP Pictured Cliffs Pool in 1975. Johnny Lane, Tom Blair, Terry Rowell, and Sherman Dugan, with a new degree in geology from the University of Oklahoma, all began their long and valued careers with the company in the 1970s.
Dugan Production really began to grow with the purchase of a large number of properties from Skelly on Sept. 14, 1970, for a total price of $61,910. That was an ideal time to buy because prices were low and the industry in this area was inactive.
When oil and gas prices increased, it became a very good deal for the company. Most of the wells have continued to produce for over 30 years and at times have returned the purchase price in one month - that hard-work ethis really paid off! Skelly had plugged their SE Bisti Unit and Dugan also purchased an enormous amount of used equipment. Tom and Sherman got a lot of exercise hauling the surplus equipment to town - and much of it is still in use today.
Increased prices made some of the early purchases look outstanding, and a new office was completed in 1976, along with a shop. A physical fitness center was added for the employees and their families and the office was increased by an additional 2,170 sq. ft. in 1979.
1980-1989
During the 1980s oil and gas prices were unstable, fluctuating from very high to very low. This made it difficult to decide if you were rich or poor - and whether or not to spend money on investments.
By this time the large number of royalty and working interest checks going out each month made a computer system a neccessity. The major companies had written their own software programs but there was little available on the market for a smaller company to buy. After Tom and Dorothy researched the project diligently for some time, they made the first big purchase - only to have the software company go out of business before the installation was complete! The first printer was also very temperamental so upgrading the system did not go smoothly.
Tom had decided to discontinue the consulting business by the time he was 60. In 1985, with the company growing rapidly, the decision was made to devote full time to Dugan Production properties. During the early 1980s more long-time associates joined the company including Mark Brown, John Roe, Mary Beth Coslett, Staci Brooks, Kurt Fagrelius, Barbara Williams, Lois Cunningham, and LeAnna Hanhardt.
In the late '80s the company made its largest acquisitions. In December 1987 the company purchased properties from Amax and their partners in the San Juan Basin for $1.3 million. This was a big project for the company at the time because gas prices were low, but it turned out well. In September 1989 another large package was purchased from Chevron.
1990-1999
A 7,000 sq. ft. addition to the office building was finished in May 1990; more furniture was needed to fill the new offices and most of it came from a Sunbelt Mining auction in Albuquerque. The new addition included a courtyard with a water fountain comprised of a wellhead, drill pipe and an inverted drill bit. The builder had finished the drill bit and pipe with polished chrome but that had to be "roughed up" so it could carry out the company colors of mud and rust.
During the '90s a number of properties were purchased at auction. One memorable purchase was two packages from Texaco in July 1992. Tom was startled to win both bids but they turned out to be a great buy.
One of Tom's favorite deals was a purchase of five tracts of overriding royalties sold by Union of California in December 1998 at a clearinghouse auction in Houston. Tom's bid number was 12; he did not buy all the tracts but bid on most, which ran up the price on many of the properties. At the end of the auction, the auctioneer said "And God bless number 12!"
Union of California rejected some bids as too low so, after the auction, Tom bought two of the tracts by negotiation. Tom usually placed bids for properties by figuring a four- or five-year payout. However, even though the price of gas was very low at the time, Tom considered the Union of California properties so valuable that he gambled to some extent by bidding what he thought might be a seven to eight year payout. With the increase in the price of gas in the latter part of 2000, it turned out to be a terrific purchase.
Tom always looked for a better and cheaper way to do things but was willing to spend a lot of money on projects that he thought could be moneymakers. This is evidenced by the purchase of the Mona Lisa lease for $740/acre, which turned out to be an outstanding purchase. Tom pointed out, "We have talked a lot about our good buys; there were also many not-so-great buys, but we're not mentioning them here!"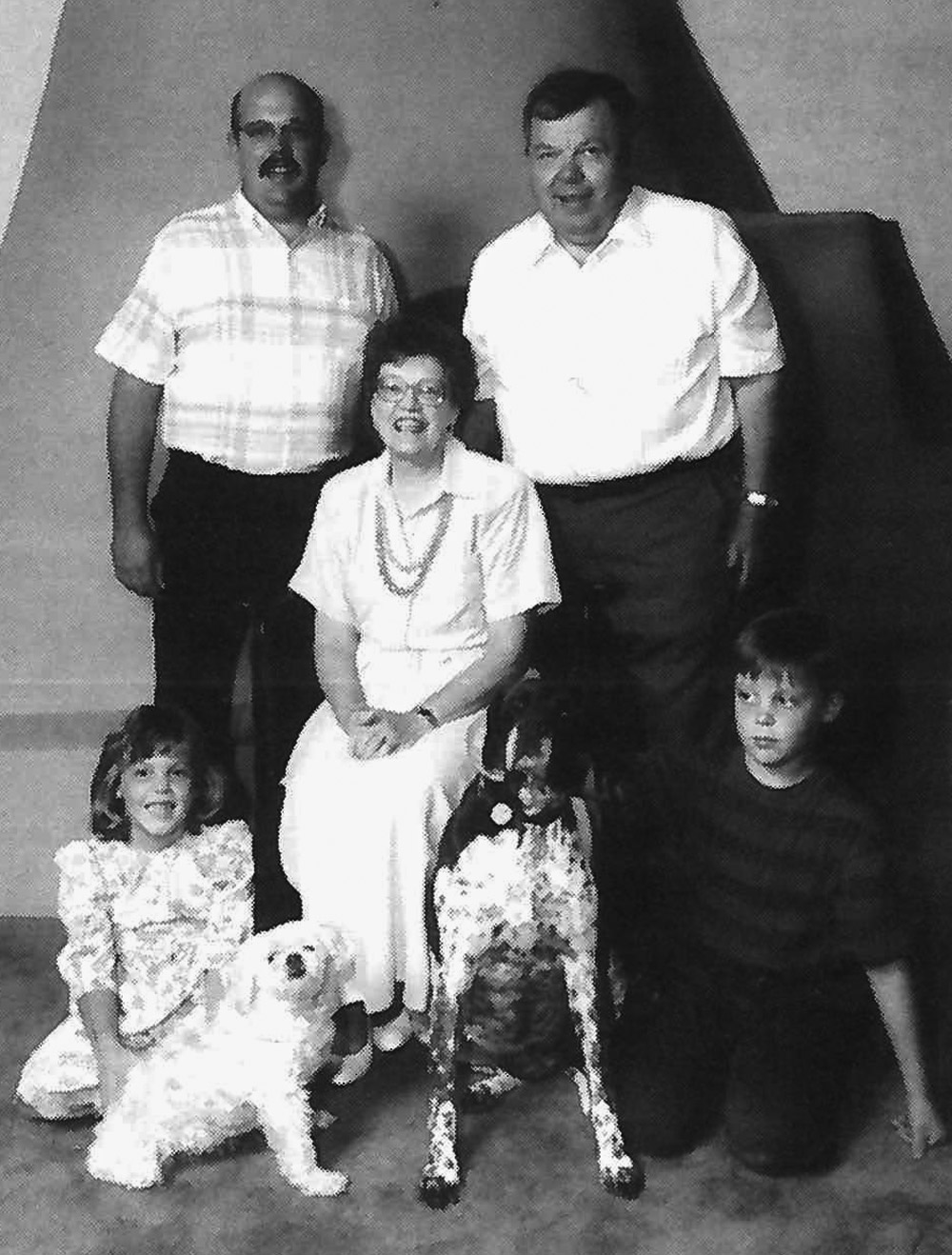 The death of Mary E. Dugan on Oct. 30, 1998, was a traumatic time for the company, her friends, and her family. Mary contributed a great deal to the community through her fund raising and volunteer work at San Juan Regional Medical Center; she taught Sunday school at Bethany Christian Church for over 30 years.
The 21st Century
Dugan Production Corp. is still at the original location, now 709 E. Murray Drive. When Sherman Dugan joined the company in 1979 he began acquiring mineral and fossil specimens. He put together a world class collection which makes the office a showplace and virtual museum. Many visitors, including groups of school children, enjoy the colorful exhibits.
It has been difficult during this period to buy properties because the price of gas has been very good and most properties are out of our price range. Therefore the main emphasis has been on developing Fruitland coal bed methane wells on older leases held by production. This project was quite successful under the direction of chief geologist Kurt Fagrelius.
Tom believed an important reason for the sucess of Dugan Production is the fact that he formed a "C" corporation when "S" corporations were very popular. His goal was to keep the money in the company in invest any surplus in expanding the company.
Tom had the reputation for only spending money to make money and always being on the lookout for used oilfield equipment. Since office equipment is not considered a moneymaker, it is difficult for employees to get approval to buy files to house all the paperwork involved in a growing company. Bud and Gerald remember the experience of driving Volkswagens to the field for several years and Floyd Simmons, Tom's first employee, drove a Ford Falcon.
Employee Mary Beth Coslett recalled, "Dugan Production often celebrated St. Patrick's Day with a company breakfast and employees were generally awarded a bonus based on length of service. One year when gas and oil prices were low, I was pleasantly surprised to learn there would again be a breakfast, but no one expected a bonus. However, Mr. Dugan, with his usual generosity, gave each employee a smaller bonus along with a bag of pinto beans to help with the hard times!" Once, during a coffee break Mr. Dugan learned that several employees were expecting new babies. He remarked "We've got to start making money - we have a lot of mouths to feed."
Dugan Production has always been a great place to work as evidenced by the large number of longtime employees. Tom was generous in giving credit for the success of the company to the outstanding employees who have worked diligently for many years.